Boley Centers and Destination Theatre are filling the airwaves with excitement for Boley Centers on Broadway's debut in Legally Blonde, Jr.! Check out our recent interview with Radio St. Pete by clicking on the picture below.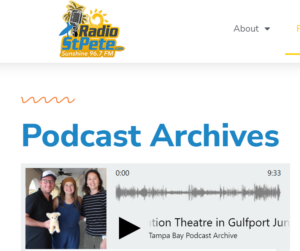 Please join us at the Catherine A. Hickman Theater for one of three exciting and heartwarming shows. Show dates and times are: Thursday, June 2 at 7:00 PM and Friday, June 3 at 2:00 PM and 7:00 PM. The suggested ticket donation is $10 and can be paid at the door or in advance at https://www.destinationtheatre.org/boley-centers-on…
HUGE thanks to those who made this dream possible including Integrity Property Services, Community Foundation Tampa Bay, Boley Angels and some very special private donors.